For a long time I've been into all kind of light leaks in my photos and I've always been very happy when I got luck to have them in my photos. 'Cause I'm not so talented what comes to editing photos, I didn't ever even think it would be possible to edit them in photos - yeah, I know nowadays you can edit everything in photos, but I just didn't ever come across this idea.
Well then I read
Arttu's (click)
blog and he had linked this one site where you can find ready-made bases for light leaks. First I was very excited, but then I thought it was only for photoshop. Well luckily
Esa (click)
is also reading this blog and he told me that it is also possible to make this with gimp. Then I just couldn't help myself and this is what I made: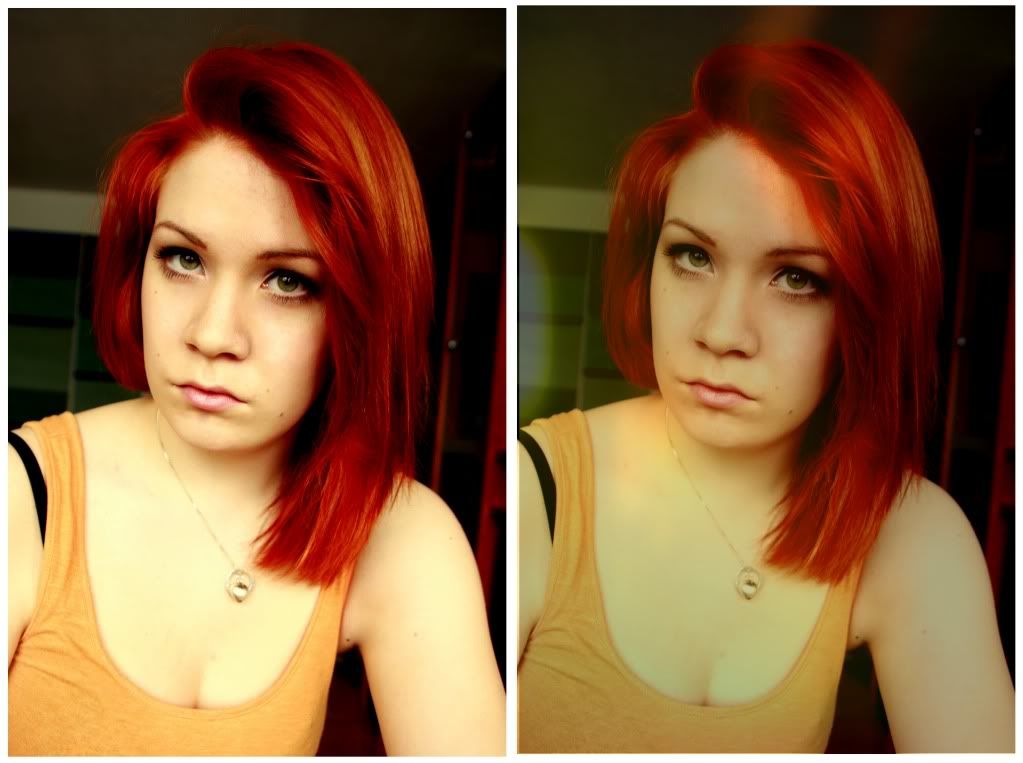 In this photo I think that light leaks make it more interesting. Without them it would be just like every facebook's profilepicture.
In this photo light leaks work, but in my opinion not as well as in the first one.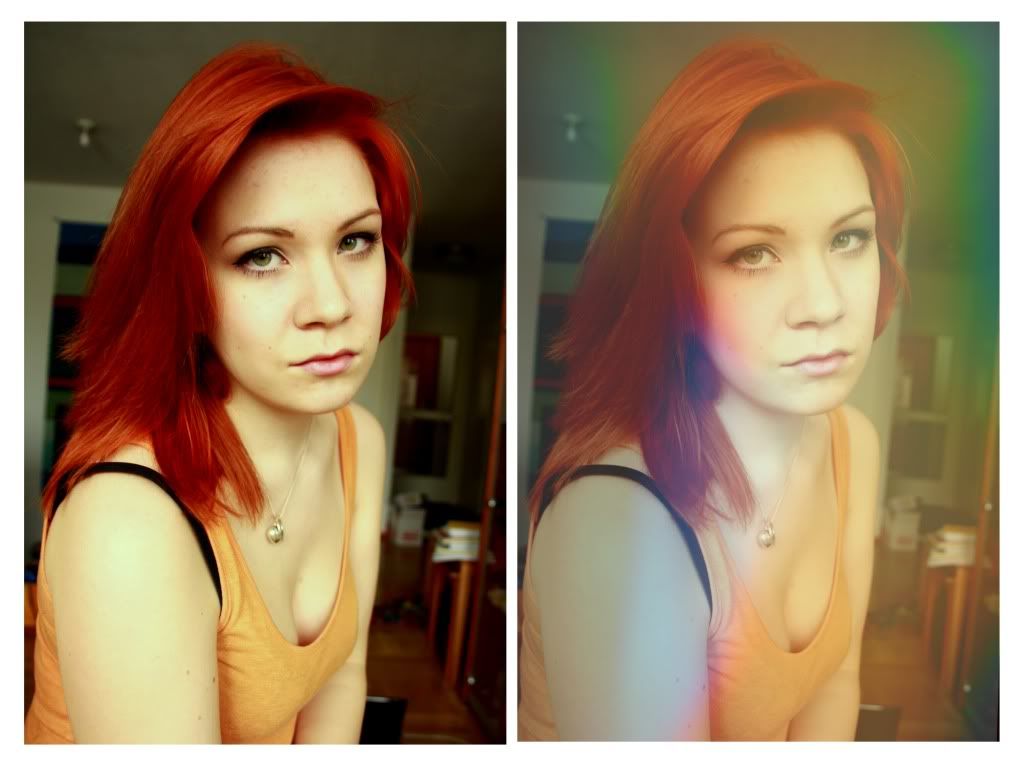 And in this last one I think the original picture is better than the edited. I don't like that light leaks take more of my observation than the person (me) in the picture.
But here is one picture where I think that light leaks work really well:
This photo was littele bit easier to edit than the previous one's, 'cause it was obvious where the light was coming.
I think that light leaks can save a boring pictures and really make people notice the beauty in good pictures, but it can also mess up a good picture. So you have to be little careful with them and as everything - if you use it too much it will be annoying.
And here in the end you can see a picture I took in Helsinki. I wanted to put it in this post 'cause as you can see there is light leak,
but

it's unedited picture! I was so happy about this photo when I saw it on my camera and I love how it is so vintage :)
So what do you think about light leaks? And if you try making them, I would love to see results - 'cause as you can see, I'm not so talented with them yet. And what do you think about these longer little bit deeper posts?