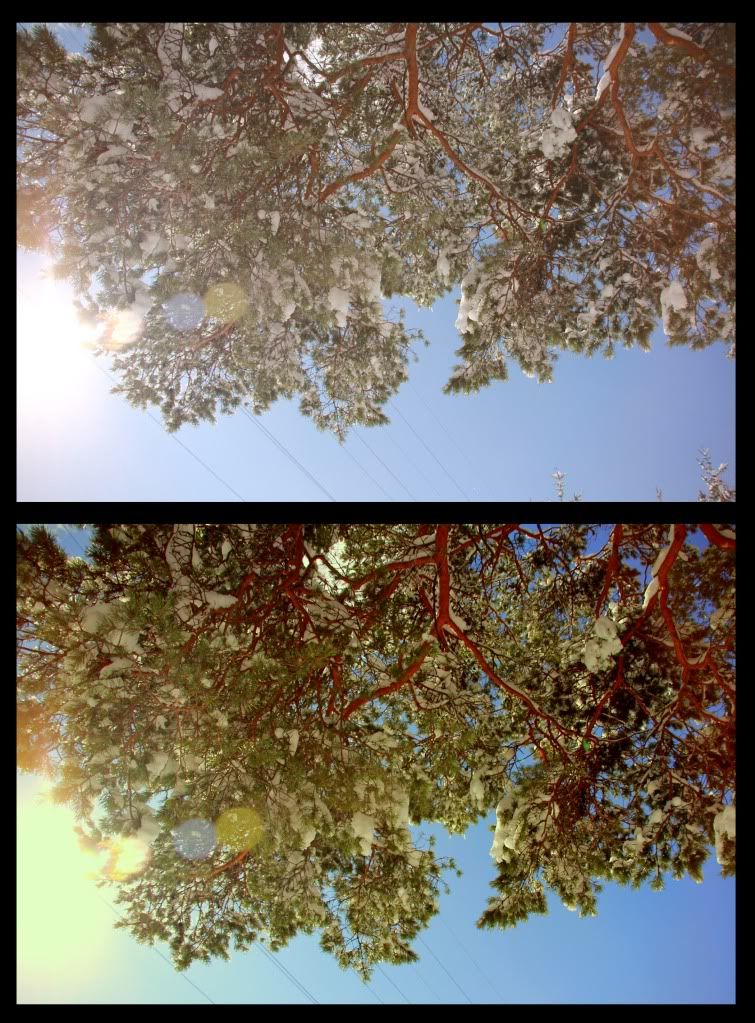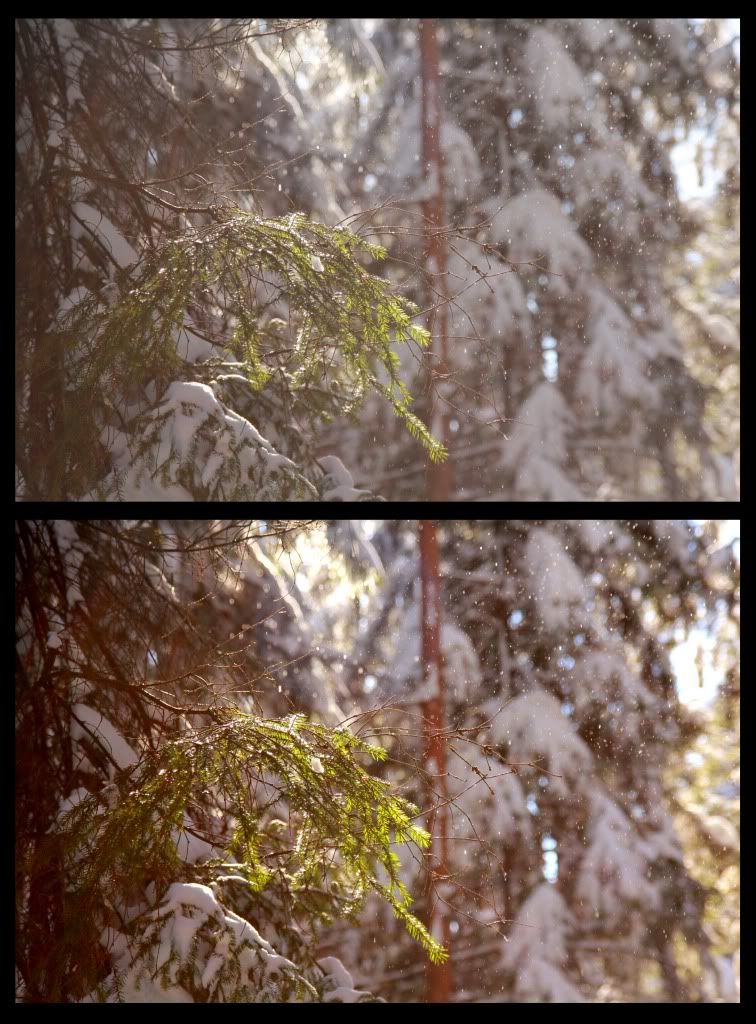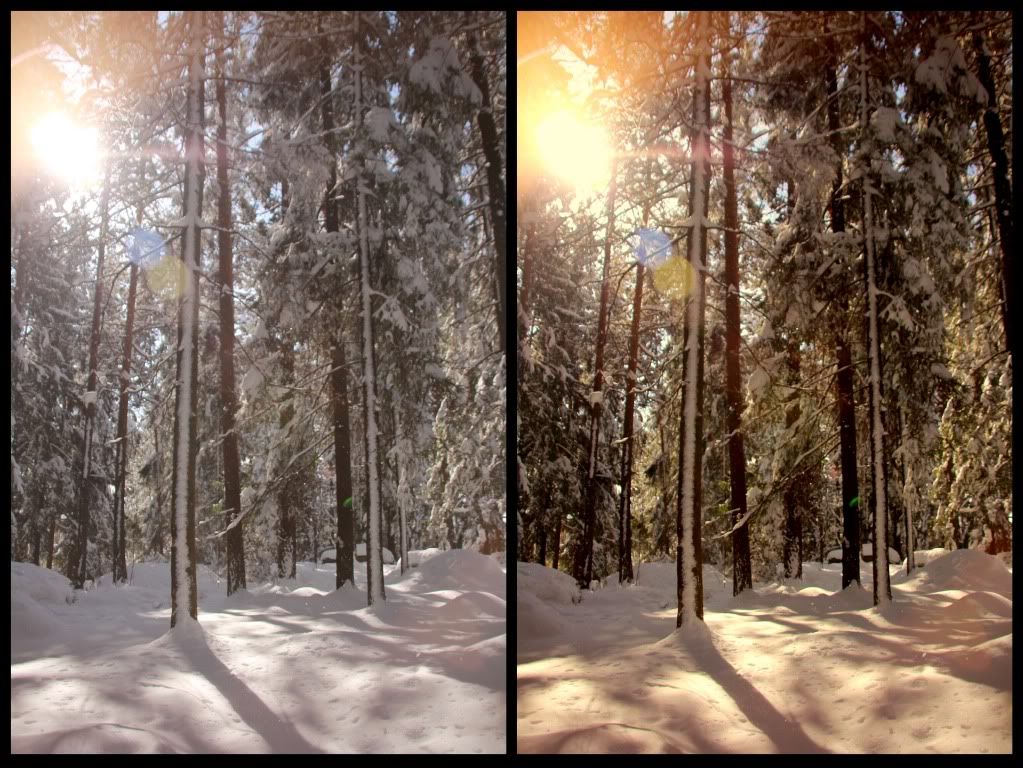 Little before/after-post about the pictures I took last week at the forest.
It was awful - my wellies were full of snow so my legs were freezing, but otherwise it was too hot, 'cause it was quite hard to walk in thick snow and my jacket was very warm. And on the top of that the falling snow that I was shooting always fell on me also -.-
I edited these with Picasa3 and I used shadow and light tools, colours saturation and temperature tools. Of course I also corrected the cropping.